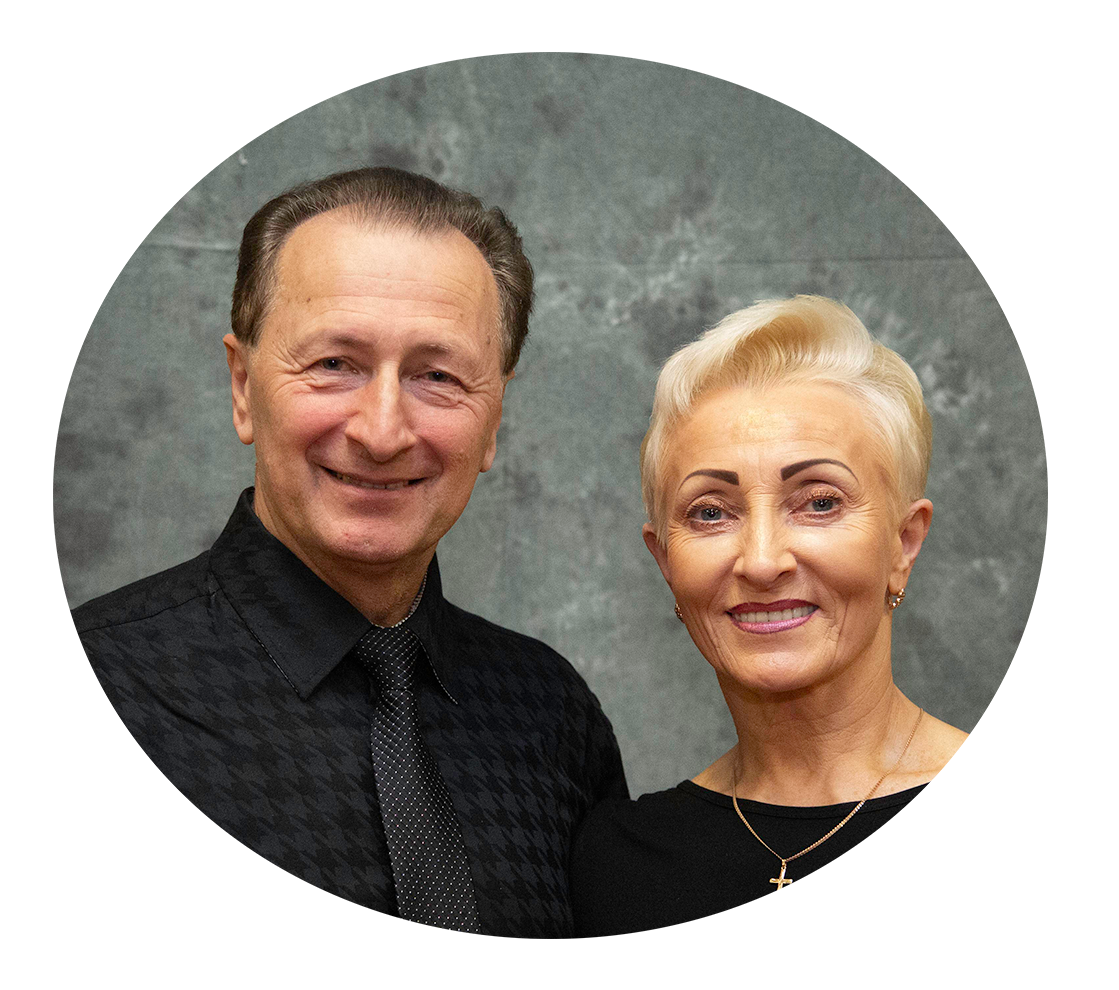 Vasiliy & Marina Vlasov
Vasiliy and Marina Vlasov believe that ballroom dancing affects the individual, physically, mentally and spiritually. This belief of caring for the whole person, along with providing an exceptional quality of dance instruction and training, led them to become owners of the Arthur Murray Dance Studios, Jacksonville and St. Augustine.Their expertise in the dancing profession began prior to their 2000 arrival in the United States in Kaliningrad, Russia. Meeting as teenagers, Vasiliy and Marina began to build their passion and love for dancing. They competed successfully as amateurs and professionals through out Russia and Europe while receiving degrees in mechanical engineering and working in this field for over ten years. Deciding to follow their ultimate desire for dancing, their passion led them to establish a 300 student ballroom dancing school for children and youth, teaching and training at a level that has resulted in many of their students becoming champions in countries around the world. Vasiliy and Marina are sought after throughout the United States for their Instructional technique, training and coaching skills as adjudicators at both amateur and professional levels. They both hold Arthur Murray Verified Professional Examiner certification in American and International styles of dancing. They are also certified adjudicators with the National Dance Council of America (NDCA). They provide exceptional training to their teaching staff in order to give excellent service to each student that becomes a part of their dancing family.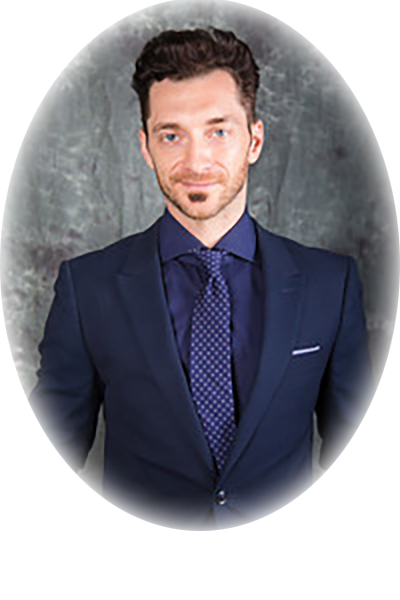 Misha Vlasov
Misha Vlasov has been dancing and competing in International Latin and Standard along with the American Smooth and Rhythm divisions for more than 20 years under the coaching of Marina and Vasiliy. He competes nationally throughout the United States with his students in the Pro-Am division, earning many prestigious titles. He is currently No. 1 in the nation in Pro/Am mambo and in Pro/Am Bronze International Latin with his students. In addition to ballroom dancing, Misha performed in the Jacksonville Florida Theatre in The Community Nutcracker Ballet and The Frog Prince Ballet. He has also performed with the Atlanta Symphony Orchestra in Circue De La Symphony. Misha competed on the television show "America's Got Talent" with his partner Quin Bommel Je last season.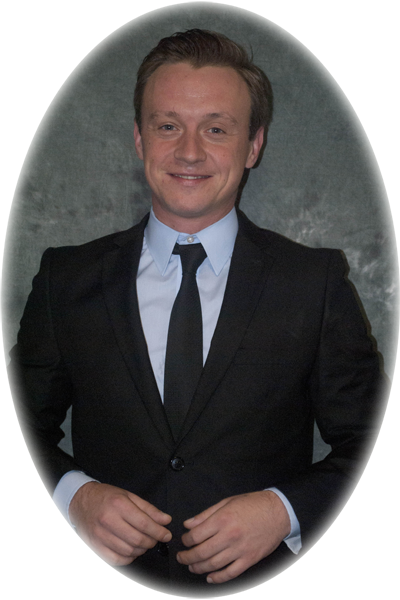 Pavel "Pasha" Andreev
Pavel Andreev is originally from Russia, Pavel has been a Jacksonville resident since 2006. He began dancing at the age of 6, under the coaching of Vasiliy and Marina Vlasov. Pavel is trained in all International and American style dances. He has been competing and performing for over 20 years. He has found his true passion through dancing and competing in Ballroom Dancing. He also in constantly traveling and competing with his students in the Pro/Am division, and also lately has been competing, with wonderful results in the American Rhythm Professional division. When he dances, it is evident that he truly enjoys dancing!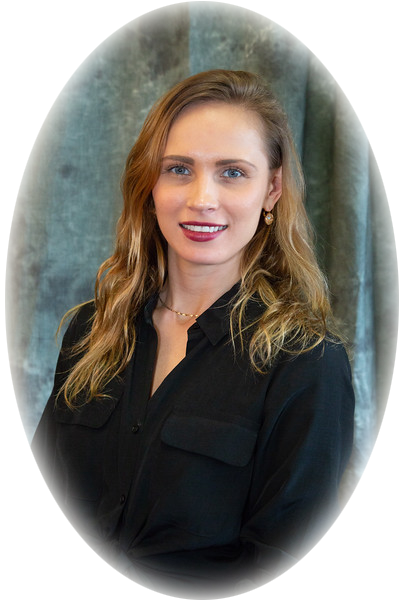 Irina Babina
Irina began training in Rhythmic Gymnastics at the age of 7 and took ballet classes to help benefit her gymnastics career. She successfully competed in many Russian and European competitions. All of her competitive routines included a lot of dance movement in addition to gymnastics elements. While she loved gymnastics, she later realized that her true passion was for dancing. She moved to the United States in 2008 and decided to take her love for dance and turn it into her career. She started her training at Arthur Murray and has accomplished much throughout the last year, winning several local professional competitions. She is constantly working to improve her professional skill and knowledge and is always delighted to share this with her students.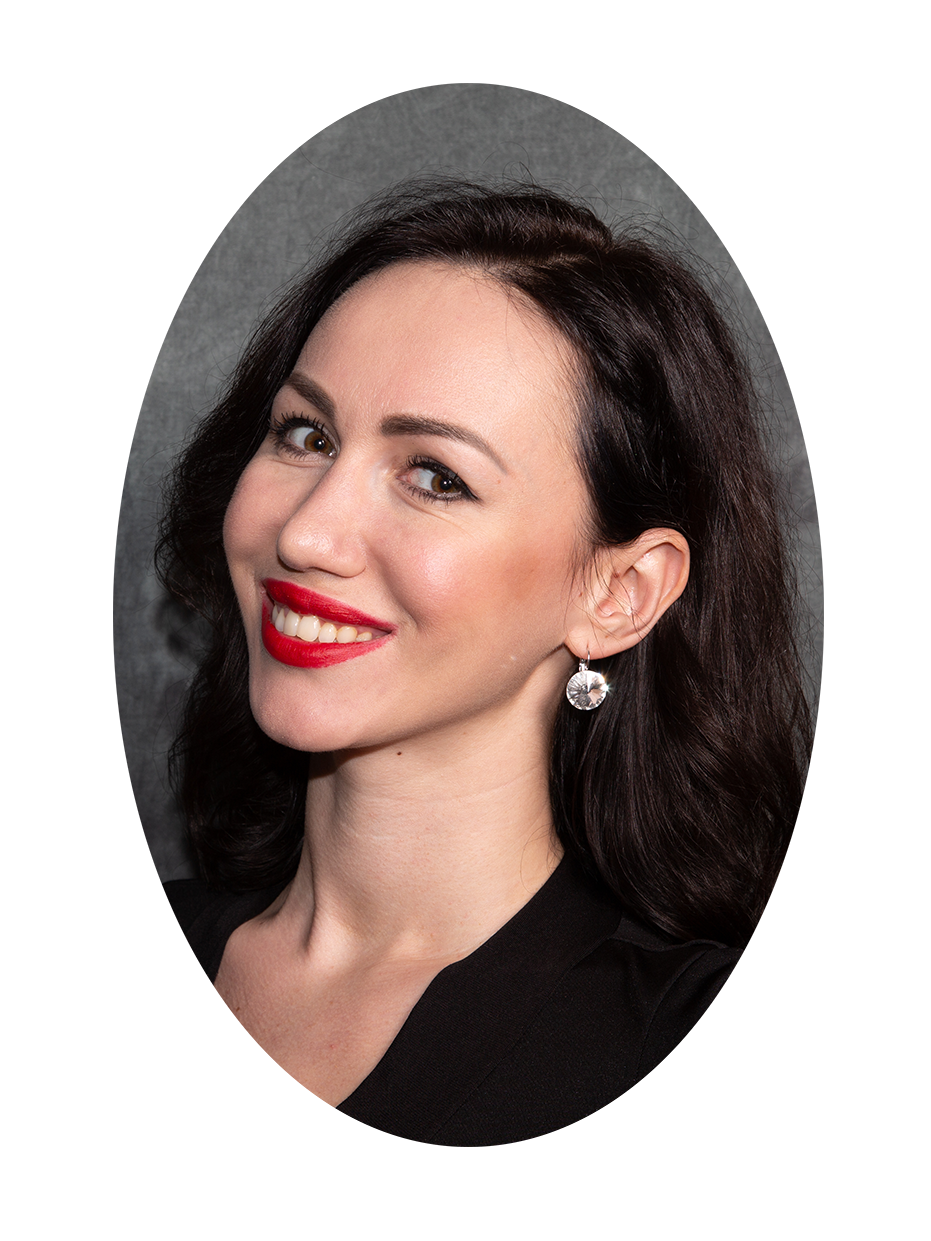 Yulia Kulpin
Yulia started dancing at the age of 4 in Perm, Russia. Her mother owned a Ballroom Studio and taught her how to dance. Rumba and Foxtrot are her favorite because she is inspired by the music! As a competitive dancer, she competed in regional competitions in Latin and Standard styles. Yulia's teaching career started at the age of 18. She coached students and professionals, leading them to many championship wins. She moved to United States a year ago to bring her passion of dance to our country.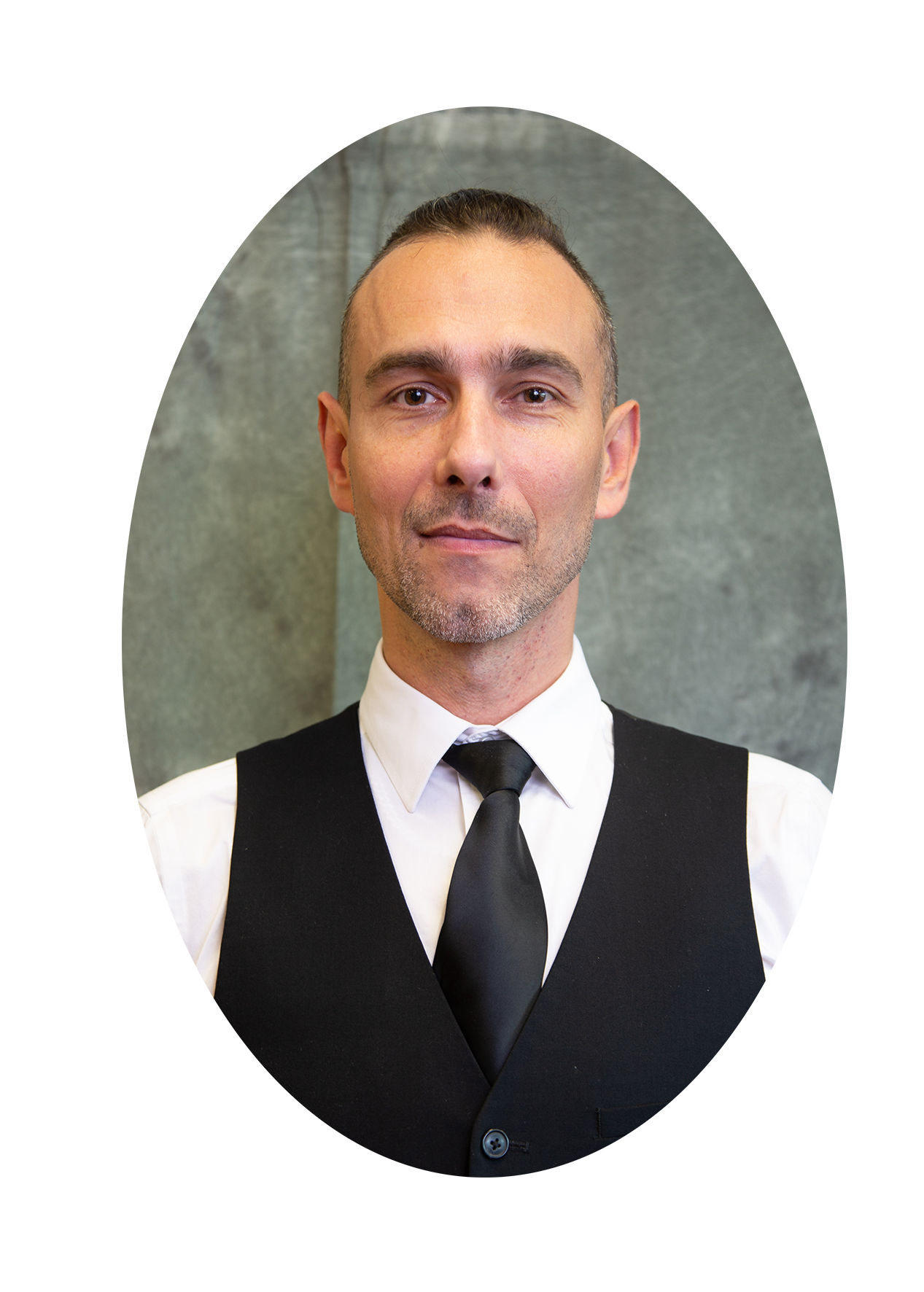 Ilia Kulpin
Ilia was born in Russia and started dancing ballroom and Latin at the age of 8. Ilia is an international class dancer, a finalist of many European competitions, and a prize-winner of many regional competitions. He is also a knowledgeable teacher with over 20 years of teaching experience and has trained many European finalists in different age categories. Ilia moved with his wife and partner, Yulia, to the USA 3 years ago and is successfully teaching all dance styles at the Arthur Murray studio. Ilia and Yulia also became champions in Latin Dance among Arthur Murray studios in 2019. He also actively participates with his students in many regional competitions and they take excellent places and receive positive feedback from the judges.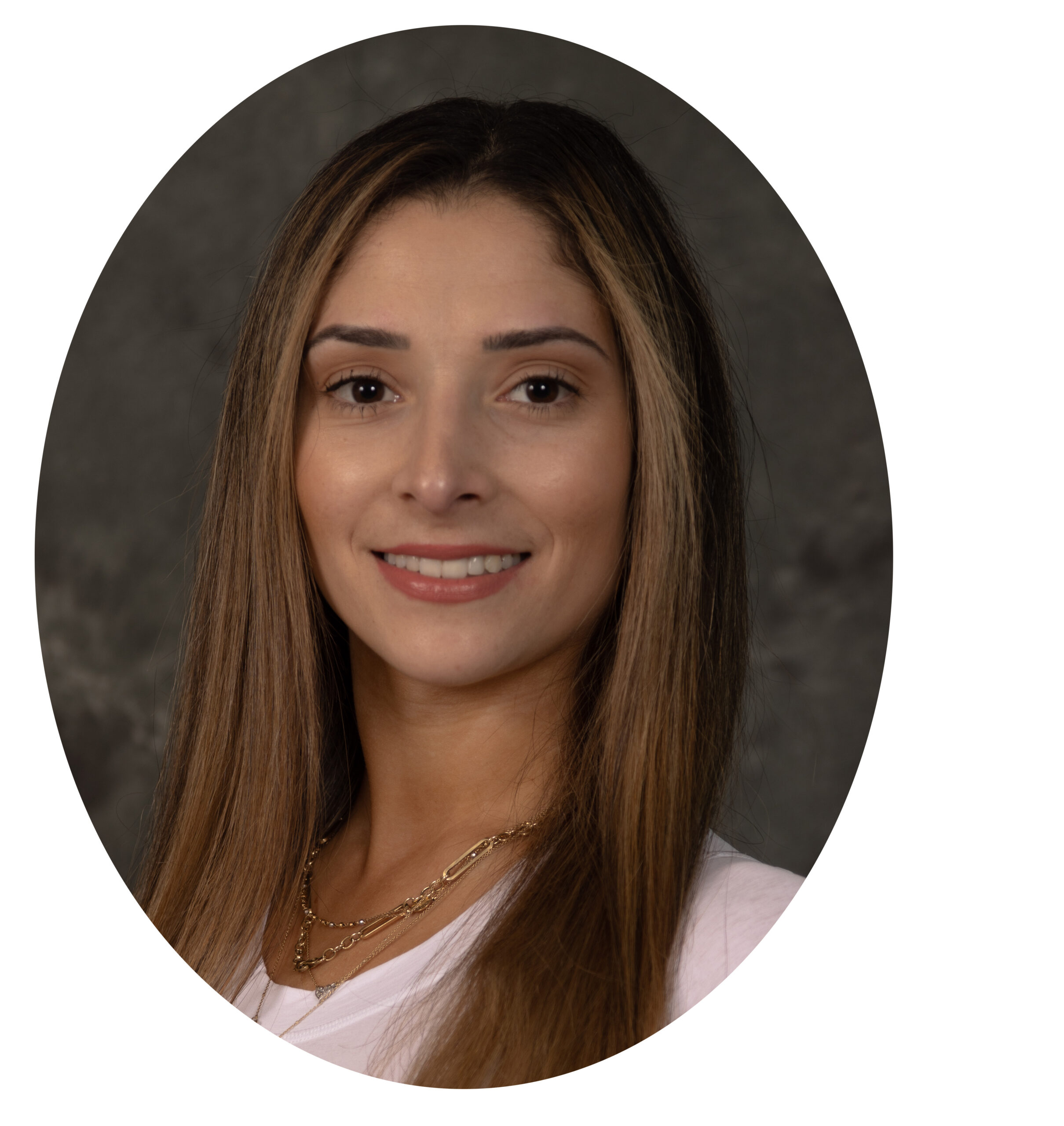 Natasha Namen
Natasha Namen started dancing ballet, jazz, hip hop, and contemporary at the age of 9. She transferred into ballroom dancing at 18 years old. She fell in love with the beauty of ballroom immediately and began to compete in National and International competitions. Natasha reached the highest levels winning 7 United States National and World Championship titles at the most prestigious competitions in the world. In 2022, after her 10 year competitive journey, she decided to share her exceptional quality of dancing skills and knowledge with her students. She specializes in all styles of ballroom dancing, including Cabaret teaching from beginners to advanced levels. She actively competes with her students in many competitions, already winning in their divisions. While Natasha still has her eyes set on returning to the most prestigious dance championships competitions she once conquered as a competitor, her mission now is to do so as a coach and provide the next generation of students the opportunity, training, and support which propelled her to accomplishing her dreams.